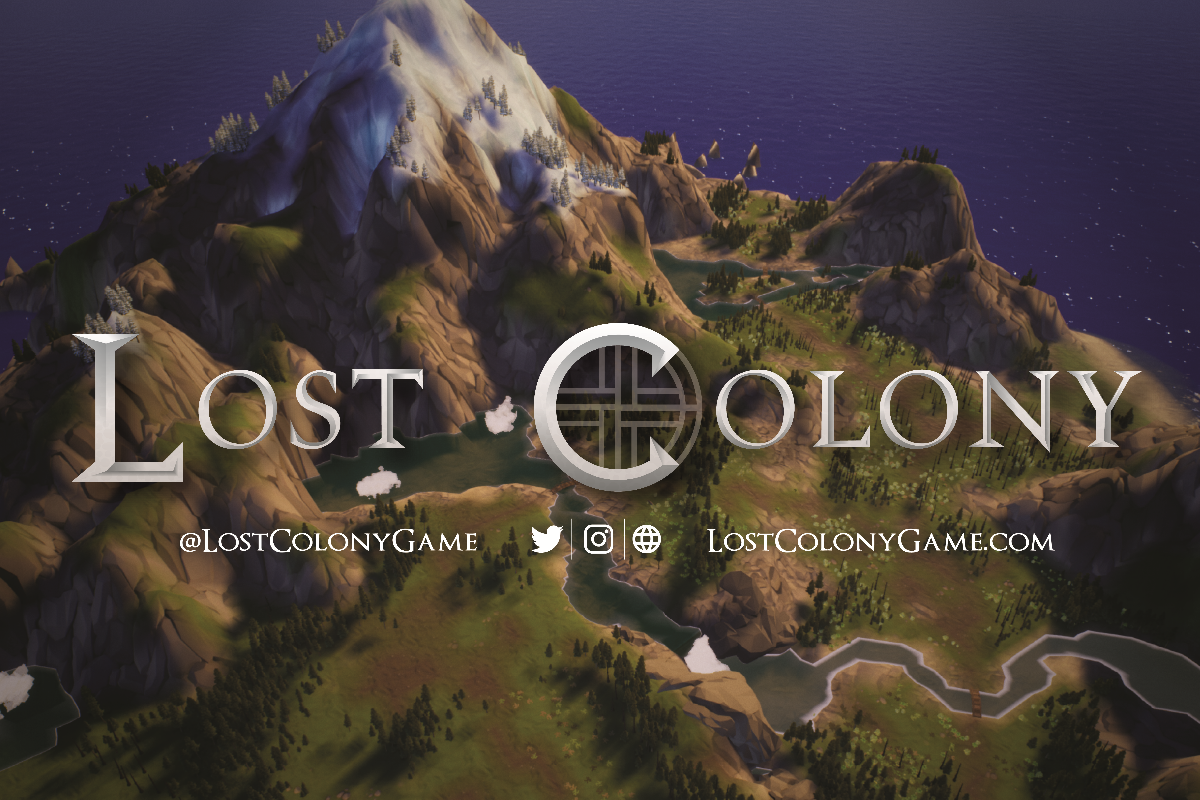 The Lost Colony
The Lost Colony is a strategy, building and survival game about discovering what happened to a famed lost colony of Vikings.
As Jarl, the player must try to command their people and try to survive on a cursed island where vengeful gods are trying to kill them.
Please note that there is currently no available download for The Lost Colony. You can follow development by following this page, or at @lostcolonygame on twitter.
Controls:
WASD to move the camera.
Middle mouse drag, or 'Q'/'E' to rotate the camera.

Scroll middle mouse, or ','/'.' to zoom in and out.
B to toggle the build menu open or closed.
R to toggle the research menu open or closed.
M to toggle the mini-map size.
Left click to select entities, such as pops and buildings.
Right click an entity with a pop selected, to order the pop to do a task, such as work a building or cut down a tree.
Escape to pause the game at any time.
Credits:
Charlie Gillies - designer & programmer.
With big thanks to everyone who has contributed on this project. Including:
Aurelie Moiroud, Stuart Hosking, Corry Young & Jordan Crow - known as team AMBIO, they have delivered all of the soundtrack and ambient sounds throughout the game.
Cari Watterton - user interface & experience design.